Pilates Workouts for every stage of womanhood
Form focused workouts that generate results, increase bodily longevity, and equip women with the strength and knowledge necessary to lead life feeling empowered and confident in their bodies.
You'll snag my Prenatal Fitness Guide + gain access to a prenatal Pilates workout!
Psssst: It's on me 😉
Pilates and Fitness Instructor, Pre & Postnatal Fitness Specialist & Registered Dietitian who combines her rockstar skills into giving clients expertly cued and form focused workouts that generate results. I've reimagined traditional fitness into a more holistic and integrative approach. That means I take YOU into account and work to strengthen your imbalances to make you stronger than ever before. 
I have a passion for giving my clients tough workouts that leave them feeling invigorated and accomplished when they are finished. Never satisfied with the status quo, I'm constantly researching to give my clients the latest and greatest. I want you to leave my workouts feeling stronger and like you understand your body more deeply.
Read more about me here.
Try my online workouts here.
"I started working with Kathleen, doing private Pilates sessions, a few months ago. It was at a time when I was missing working out, but also overwhelmed by adjusting to life with two kids, in a pandemic, trying to juggle work, doctors appointments, and life. Somehow Pilates, for me, has been a combination of therapy and a workout. Even on days when I don't feel like working out, I know that I'll leave our session feeling physically and mentally better. I also really appreciate Kathleen's knowledge and understanding of postnatal fitness. I have been seeing a pelvic floor therapist and struggle to do the prescribed exercises at home. After I started working with Kathleen, my pelvic floor therapist recommended continuing to do Pilates because she was noticing improvements at that point - I think that is in large part due to the focus that Kathleen places on postnatal fitness. Aside from that, seeing someone who understands the physical and mental demands of motherhood has been great. There have been days where I come to see her and the week has been rough - kids sick or not sleeping, etc - and we are able to tailor my day to what I'm needing at the moment. I would recommend working with Kathleen to anyone!"
Beginner's Guide to Prenatal Fitness
Progress happens with a strong foundation. This guide aims to give you the building blocks needed to take your prenatal workout to the next level. Not only will you learn how to properly breath and engage your core when pregnant, but I'll also give you tips to take in your next workout.
Let me equip you with the tools necessary to safely workout while pregnant and rebuild your postpartum body. 
Workouts your body craves!
Pilates + Fitness Classes
Pilates workouts improve posture, strengthen the body and increase mobility. This means you will leave each workout ready to take on the day!
Mini workouts can be used when you are short on time, or along side your normal Pilates workouts. These workouts will give you an added boost via strength training and mindful movement.
Nourished AF aims to encourage women at all stages of womanhood to move in a way that makes them feel strong and accomplished through body awareness, mindful connection, and purposeful movement.
"I found Kathleen six weeks after my second child and have never looked back. Not only does Kathleen have impeccable focus on technique, but patience, grace, and enthusiasm for supporting moms. We started our sessions in-person and as we moved back to NYC, transitioned to virtual sessions which she approaches with the same rigor and intensity. Over the past year I have gained physical and mental strength in working with Kathleen- she's simply the best!"
Featured on Nourished AF:
The idea behind Nourished AF was born a little over two and a half years ago; Before I was pregnant, and sure as heck before I had any idea how much work went into balancing mom life and my personal sanity.
Read More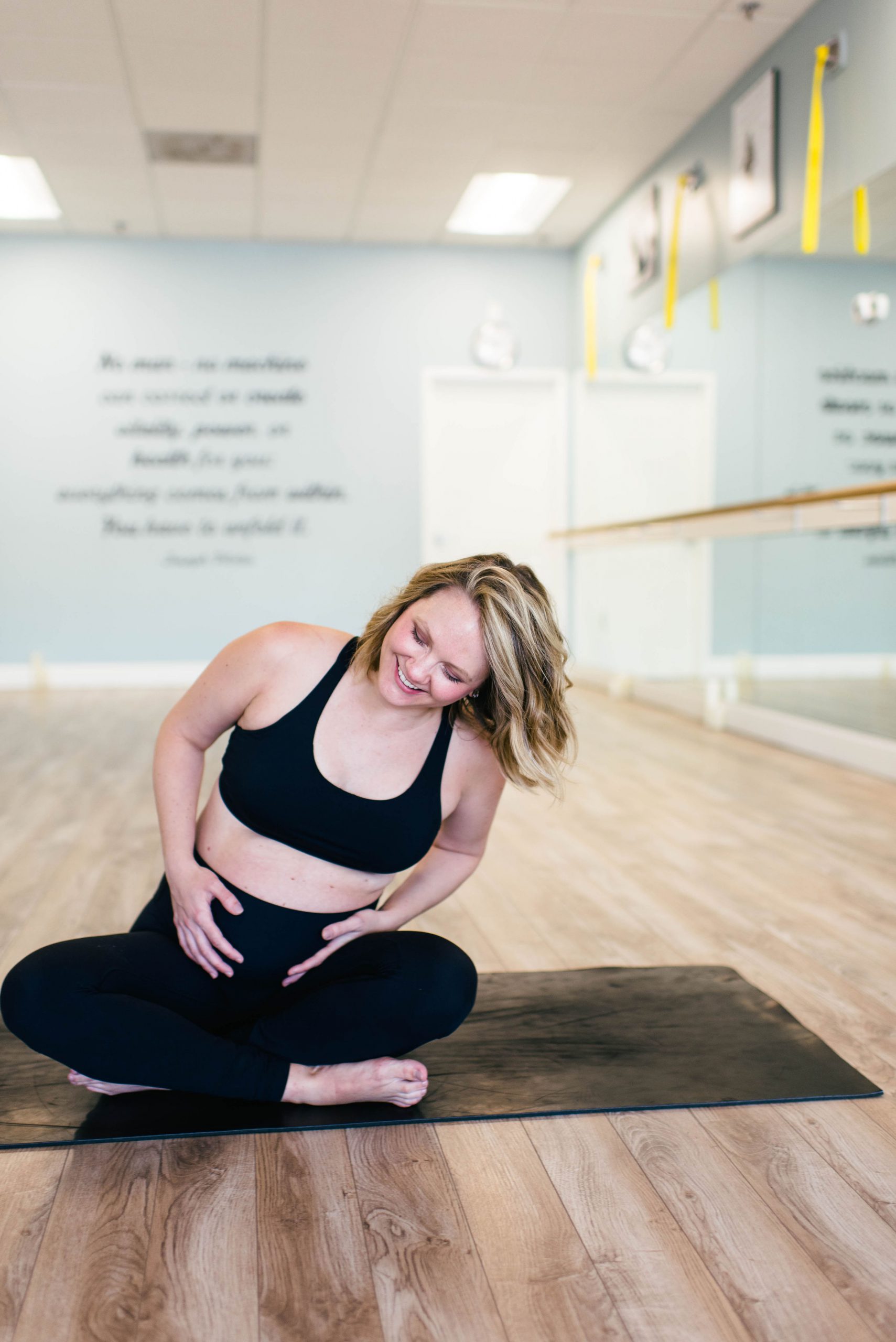 Read about my top three tips for creating postpartum workouts for your Pilates clients
Read More